What is Photoshop Clipping Path Service
For those who are not familiar with the term, clipping path refers to the vector shape forming the edge of a subject. Clipping path Service can be simply defined as an outline that gives an editorial control to allow you to put your model or product in your chosen backdrop. If you want to remove the focal point of the image from the background, a clipping path service provider can help you cut this away from the background. It doesn't matter what you need, whether a plain and simple background highlighting the features of a product; a cut-out of your model or product without background that you can use in the future; or a lifelike example of the product when it is in action, a carefully and expertly placed clipping path is the very first step to achieving beautiful and stunning graphics.
Different advanced tools for photo editing give professional designers a chance to extract these from the background in a careful manner. However, not all providers of clipping path service are made equal. Tremendous skill is required to achieve a high quality image clipping that will not distort or cut into the image once you are ready to publish it. This is where our clipping path company comes in.
100% Hand Drawing Clipping Path Service Provider
We Provide 100% quality clipping path service for Professional Photographer, E-Commerce business owner, Advertising Agency, Printing organization, Online Retailer and Graphic Design Agency.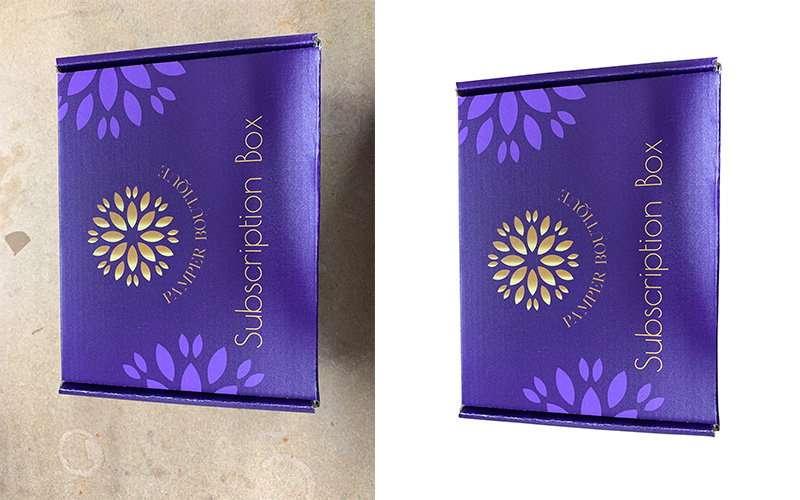 Basic Clipping path Service
The basic clipping path is the cheapest and easiest out of the bunch. Solid objects can be removed with minimal curved edges from the backgrounds with the use of basic clipping path. This is perfect for simple canisters, balls, books, framed art, and smartphones.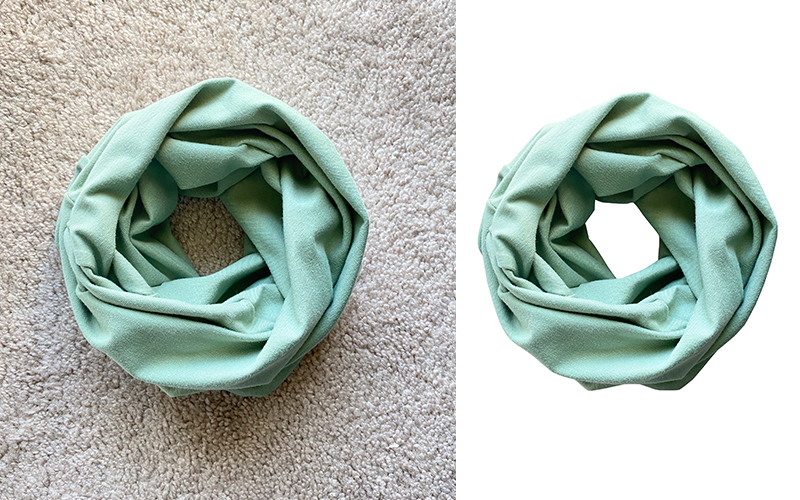 Regular Clipping path Service
Regular clipping path can still be done fast. This removes objects with more curves and edges than the ones in basic clipping paths. This also works for items that contain holes like the inside of a necklace or ring or the interior of the mug handle. Simple clipping path is used for background removal of products such as simple jewelry, single furniture or other standalone items.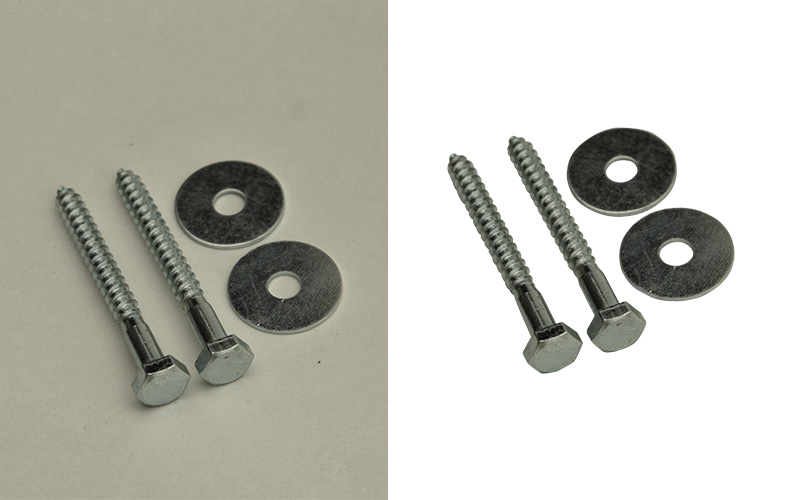 Medium Clipping Path Service
Medium clipping path happens when the object with complicated edge should be removed from the background. This is usually complex enough to require the creation of several paths that will be merged together to attain the desired result. Medium clipping path is ideal to remove the background from the grouping of simple objects.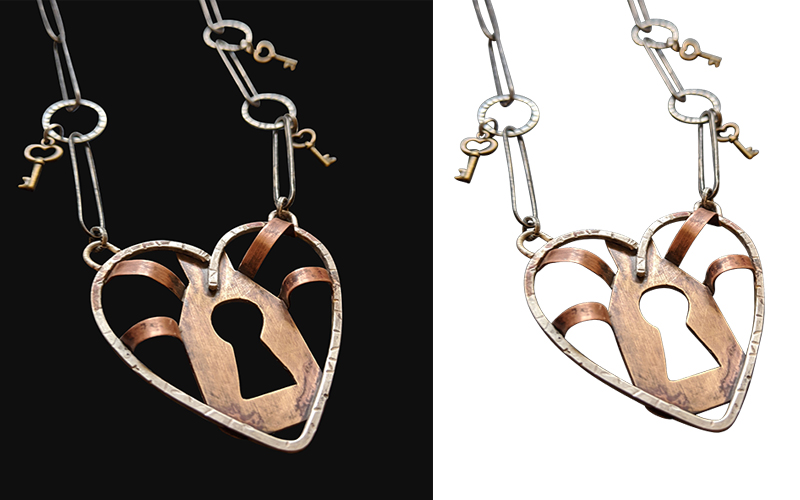 Complex Clipping Path Service
Complex clipping paths are applied to items with multiple holes, extremely complicated edges, varied transparency levels or multiple objects. Anything with hair or fur requires complex clipping path and images that have models, products with netting, and groupings of complex and multiple items.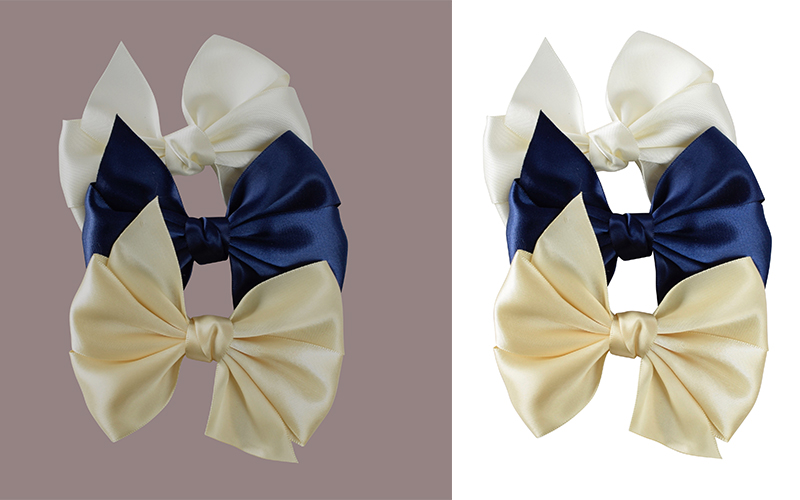 Multi Clipping Path Service
This is a form of complex clipping path with extra paths carefully made in the object itself. This saves you from the trouble of having to re-shoot if you alter the product's color or you want to correct shadows in one part of the photo. This is ideal for grouping of products or complicated product that requires color correction or changes in some parts.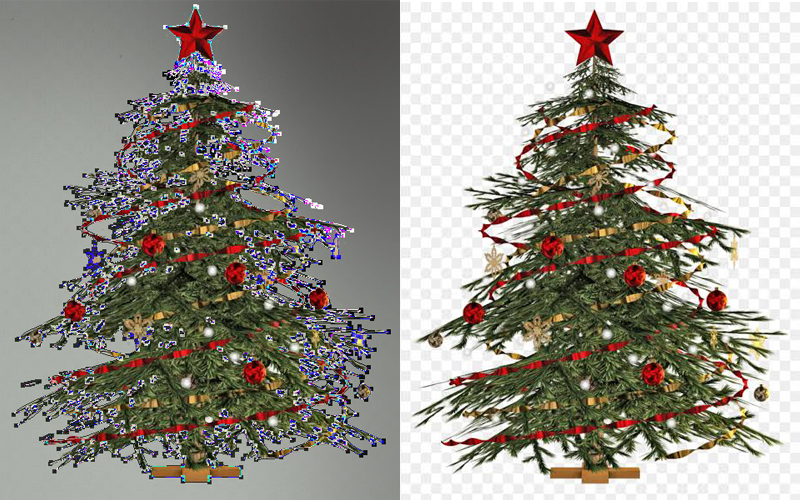 Supper Complex Clipping Path Service
There are times when an object needs numerous individual clipping paths to the point a multiple or complex clipping path is not enough. Super complex clipping paths can handle tough product photos. Pet crates, grouping of furry items, very complex pieces of jewelry and furniture with several cut-outs are perfect examples of images that need super complex clipping path.
Common Applications of Clipping Path Service
Clipping path is primary used for the purpose of marketing, particularly only when your goal is to capture the consumer's attention and interest in an instant. If you use a background that completes or makes the product pop, it increases the chance for your customers to feel drawn to the product or subject.
After the image is removed from the background frame with the use of clipping path service, it can now be edited to alter the effects of lighting or add a drop shadow according to your specifications. A clipping path service can also be used for family photos or commercial photos. This is also necessary during the use of a photograph or image to prepare designs such as brochure design, web design, magazine design, and more.
Why Hire Our Clipping Path Company?
Cost-effectiveness – Our Company effectively manages costs that allows us to position ourselves for competitiveness and growth. Hiring in-house experts for image editing may make you incur unnecessary costs. By working with us, you can save money and take advantage of our quick turnaround times and excellent service.
Improved efficiency – Outsource your clipping path needs so you can focus on the strategic objects and core strengths of your business.
Specialization – When you work with our clipping path company, you can be sure that our focus is clipping path service and we are composed of a team of expert and talented members. We have professionals who provide the best clipping path Photoshop and similar services.
Quick turnaround times – As your leading clipping path service provider, we always work round the clock to meet and beat deadlines.
Don't waste any minute. Contact us today and experience the benefit of our clipping path service!